PB Film
PB Film
PB Film
PB Film
PB Film
PB Film
2021: THE YEAR OF GIVING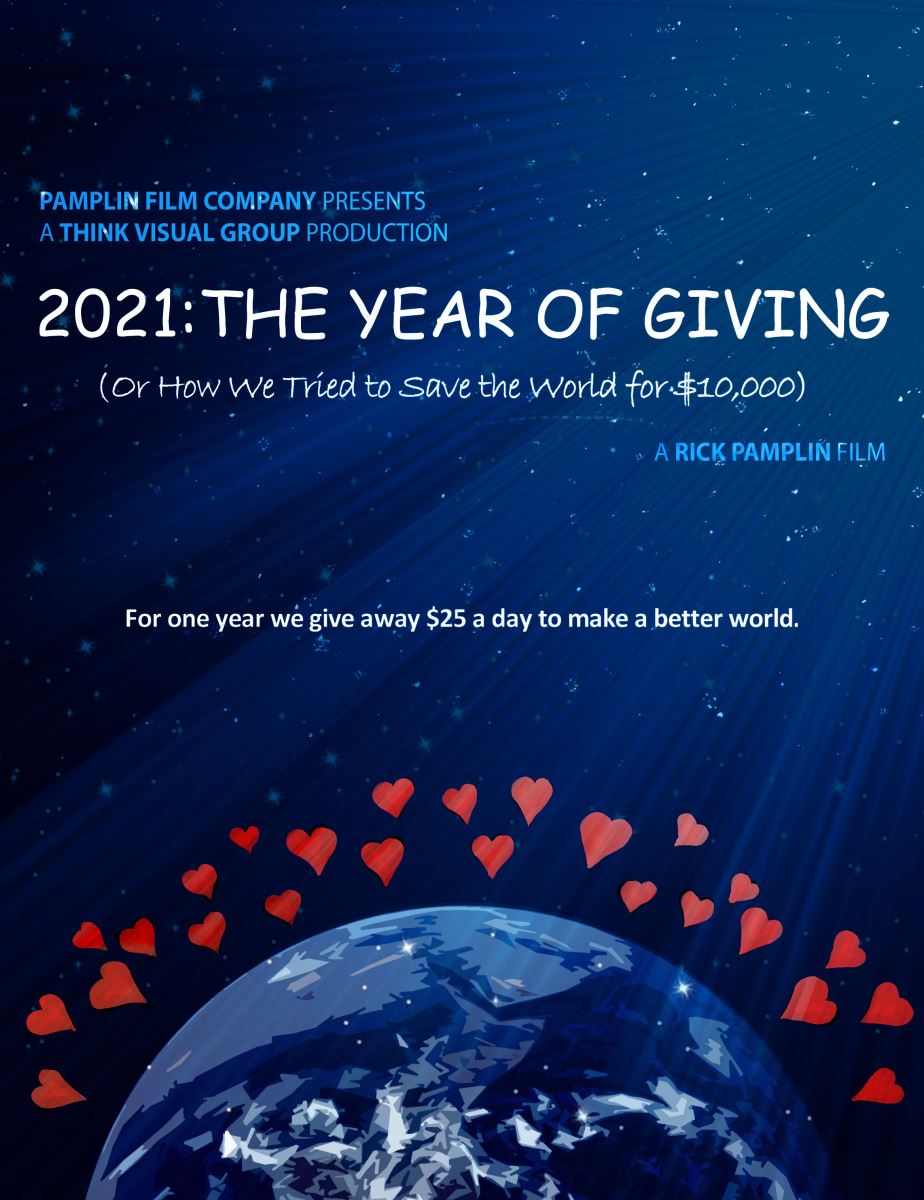 Award-winning independent filmmakers Rick and Maggie Pamplin began production on their next feature film - 2021: The Year of Giving (Or How We Tried to Save the World for $10,000) - on January 1. The documentary explores their efforts for one year as they give away $25 a day in donations and micro-loans to make a better world. "A few years ago, we began giving micro-loans to artists and small businesses throughout the world, helping people in desperate situations survive, become self-supporting and successful," said producer Maggie Pamplin.

Maggie and Rick Pamplin
"We then started developing a movie about how a single $25 investment could literally change the world," said writer-director Rick Pamplin. "In one year, we want to do as much good as possible, document it on film and inspire others to step forward and do the same." Partnering with Pamplin Film Company is 10-time Telly Award-winning Think Visual Group. Production is slated for 14 months, ending in February 2022. See more at twitter.com/PamplinFilmCo.
---
CONTACT
---
Phone
800.745.FILM (3456)
561.233.1000
Email Us
Address
2195 Southern Blvd., Suite 520
West Palm Beach, Florida 33406